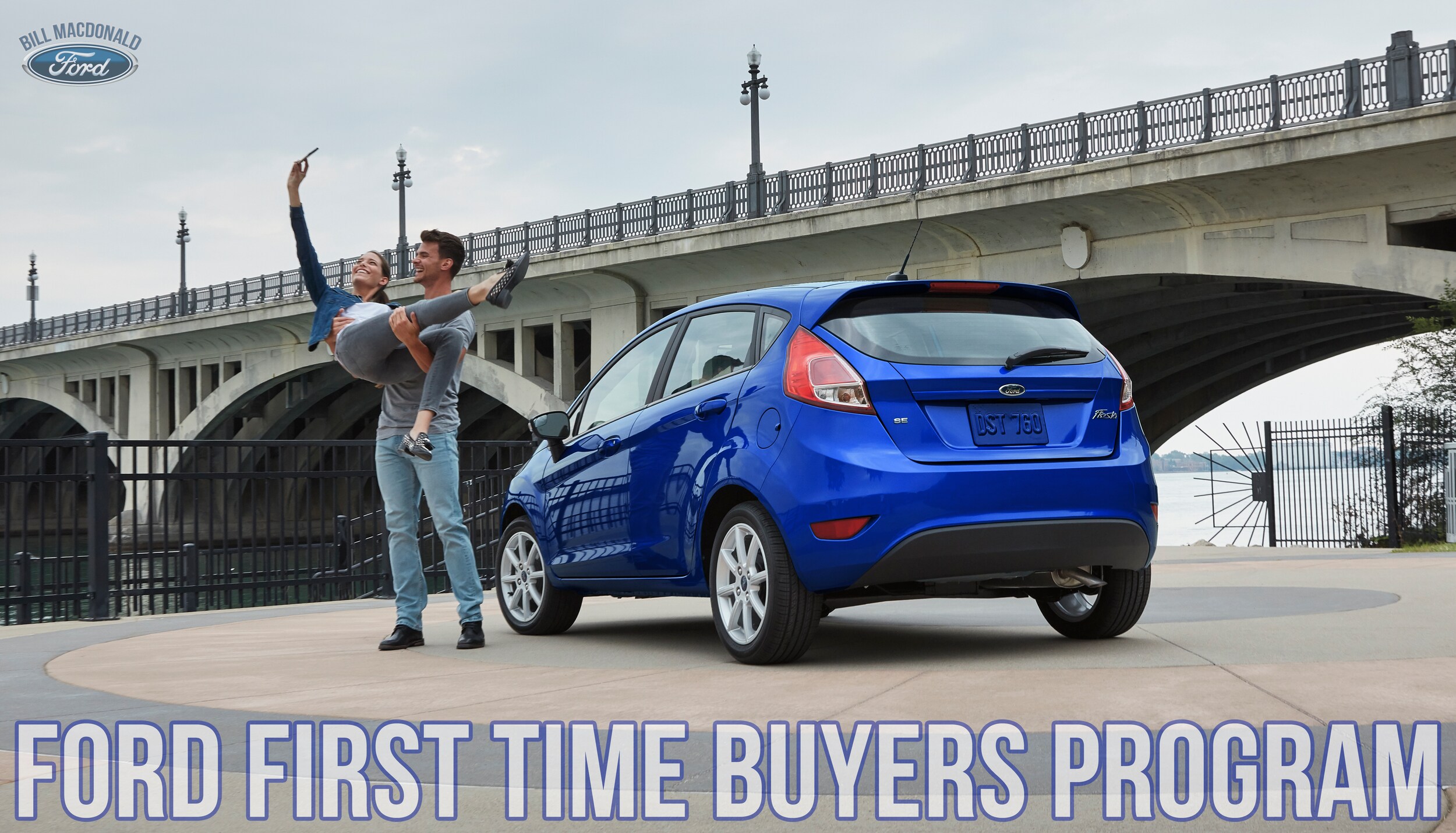 Over the last 40 years, Bill MacDonald Ford has helped many people in the community finance their first vehicle thanks to our dedicated sales staff, Ford Credit Financing, and the First Time Buyers program.
To qualify, the first-time buyer must have six months on the job or a qualified co-buyer. The first-time buyer also needs to be able to verify that their monthly income is sufficient to cover the vehicle payment, ordinary living expenses, and any currently outstanding debt. It is also required that the buyer has no previous car credit and no derogatory or negative impacts on their credit report. Ford Credit also requires that the first time buyer has a minimum down payment of $500. The first-time buyer will need to bring a valid driver's license, six complete references (name, address, phone number), their four most current pay stubs, work phone number, and their social security number.
If you are looking to purchase your fist Ford vehicle and meet these requirements, please call us today to schedule a financing appointment.