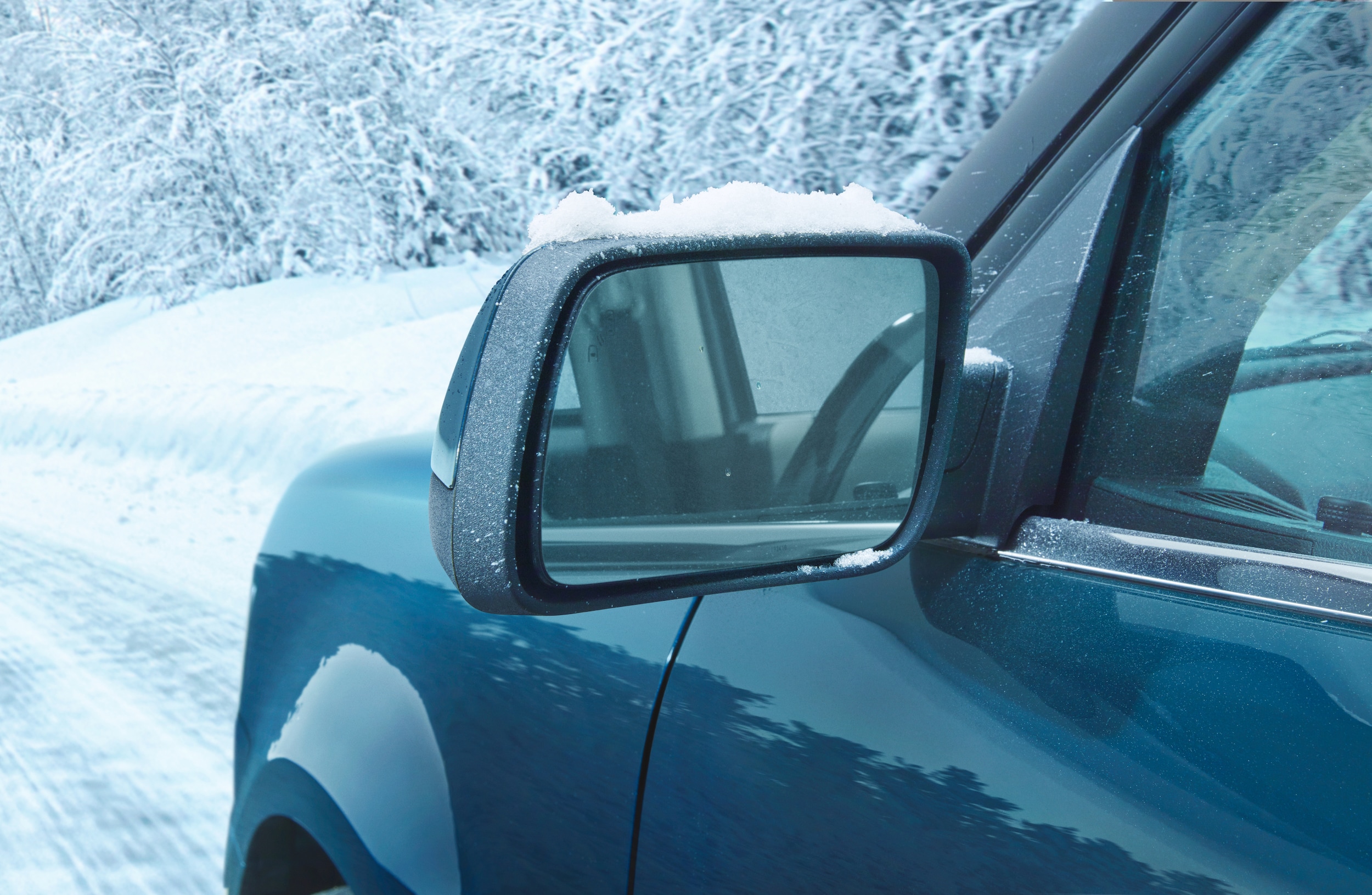 The first snow of the season happened at Bill MacDonald Ford today. For some, this is exciting, and for others, this is horrible news. Regardless, it is still important to make sure that your vehicle is ready for Michigan winters. Keep reading for tips and tricks to prepare your vehicle for winter and winter driving.
VEHICLE TIPS
1.KEEP YOUR GAS TANK AT OR ABOVE 1/4 of tank
-Condensation can build up causing fuel lines to freeze (if it gets cold enough)
-When you run low on fuel, it is possible that the fuel pump will suck in air which could lead to future repairs that are quite expensive.
2. Replace summer windshield washer fluid with winter rated type fluid.
-Some windshield washer fluids freeze, make sure you have fluid that won't freeze.
3. Make sure your vehicle is in good repair before driving long distances or during extreme winter weather.
-Extreme weather can cause your vehicle to run harder, make sure it is ready for it to avoid costly breakdowns.
-Visibility is extremely important. Make sure all your lights are in working order so that other drivers can see you when visibility is poor.
-Make sure you have adequate tread
-Check inflation regularly, changing temperatures can cause changes in tire pressure.
DRIVING TIPS

1. Check current and future weather conditions before leaving.
-Knowing what to expect will make for easier travels.
2. Plan alternate routes.
-Weather can change in the blink of an eye, having an alternate route planned will help avoid traffic jams caused by winter accidents.
-Safety first, give yourself time to get where you are going.
-Hard Braking can lead to slipping and sliding
-If your rear tire slides: take your foot off of the accelerator and steer in the direction you want the front wheels to go. If your rear wheels start to slide in the other direction, ease the steering wheel in the same direction as the wheels. Repeat gently until the vehicle is under control.
-If your front tires slide: take your foot off the gas, shift to neutral, as traction returns, steer in the direction you want your vehicle to move. Put the vehicle in drive and gently accelerate.
-Turn your wheels from side to side to push snow away from the tires. Clear snow away from the wheels and underside of the car. Was your car out with gentle acceleration. Avoid wheel spinning. If your wheels keep spinning, use kitty litter or floor mats to gain traction.
WINTER WEATHER EMERGENCY KIT FOR YOUR CAR
Keep these items in your vehicle to make sure that you are prepared for winter weather-related emergencies.
Flares/Roadside Visibility

Water and Energy Bars

Blankets

First Aid Kit

Ice-Scraper/Snow Brush

Jumper Cables

Flashlight and Batteries

Tire Pressure Checker

Spare Windshield Washer Fluid and Wipers

Tire Chains (If hilly/mountain driving)

Road Salt

Kitty Litter/Extra Floor Mats

Small Shovel

Extra boots, sweaters, and jackets

Basic Tool Kit